Facilities and Amenities
For your convenience, our front desk is available for 24 hours!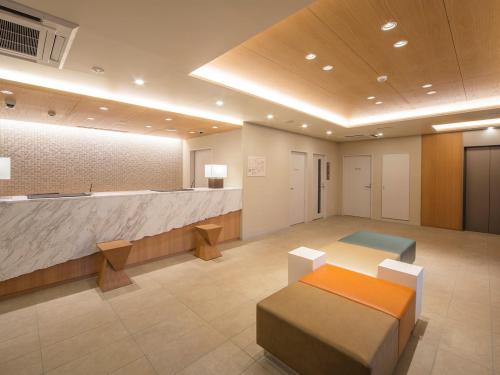 Front / Lobby (1st Floor)
At the front counter, our staff will greet you with a smile. We warmly welcome our guests with our unpretentious "Fresa Style," which sets us apart from "high-class" hotels.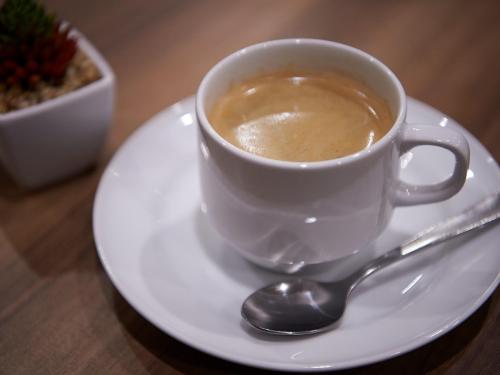 Welcome Drink Section (1st Floor)

We offer our guests free hot coffee as a welcome drink!
(15:00-24:00)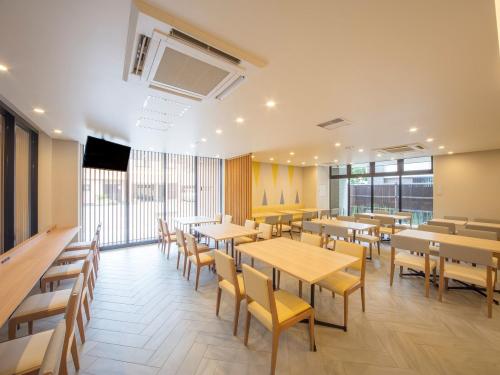 Lounge - where to serve the breakfast (1st Floor)
A breakfast buffet is served in our lounge. Take a moment to relax and enjoy this precious time before leaving the hotel. 
See ?Breakfast? page for details.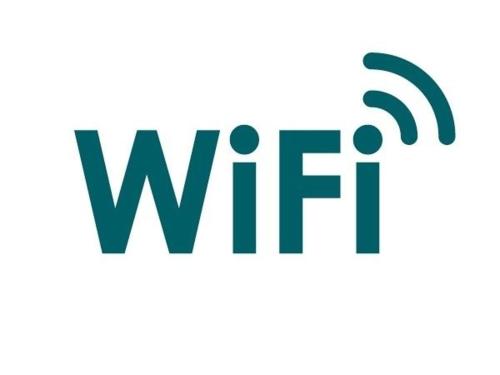 FREE WiFi

Sotetsu Fresa Inn is providing Internet environment by WiFi in all guest rooms, lobby, breakfast lounge, so you can use comfortable Free Internet connection in the hotel.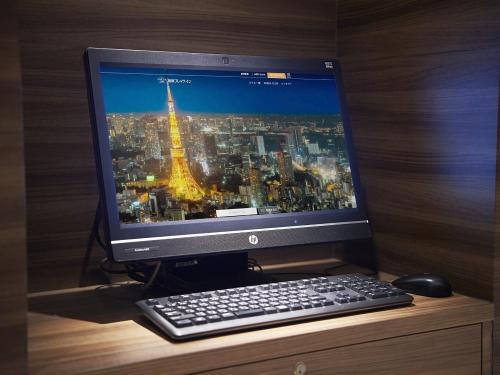 Internet Space (1st Floor)

Computers are available for browsing the Internet. Our guests can use them free of charge. Talk to the staff at the front desk if you would like to use our printer, copier or fax machine. You'll be able to take care of business as well.
*Printing, copying and fax services incur additional charges.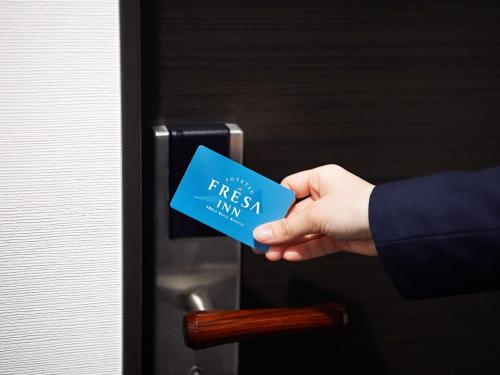 Contactless Key Cards

Wi-Fi is available for free in all buildings and rooms. All of our rooms are equipped with contactless key card locks.In addition, late night entrance to the hotel (between 1 AM and 5 AM) and elevator operation requires a card key. Guests such as women and families can be assured that they are protected from non-guests entering rooms by high security.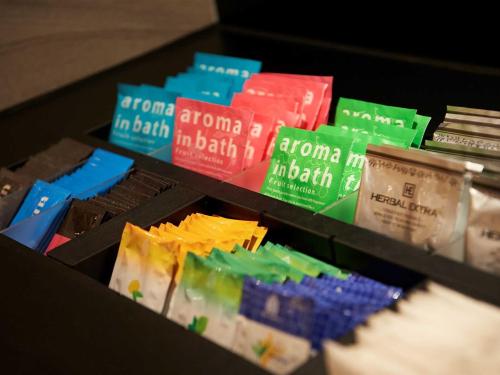 Free Amenity Section (1st floor)

We offer bath salts, tea, men's toiletries and more. Please take what you like up to your room.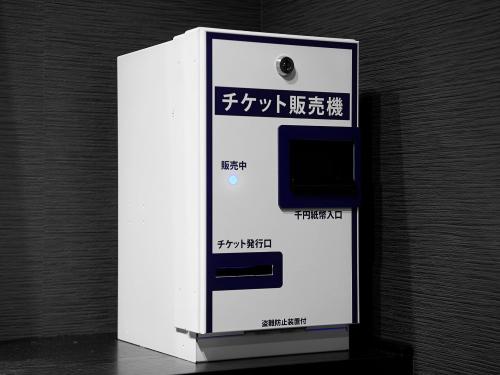 VOD ticket vending machines

A VOD ticket vending machine is available on every floor.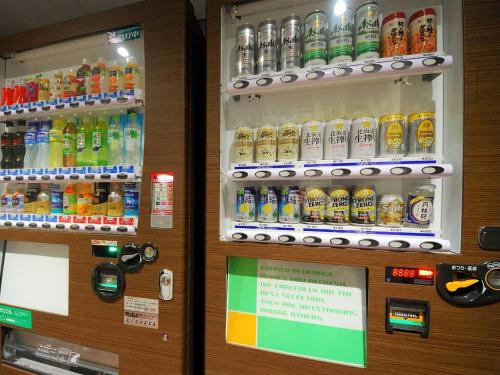 Vending Machines (1st Floor)

Here you will find vending machines offering soft drinks and alcohol. Enjoy a beverage before relaxing in your room.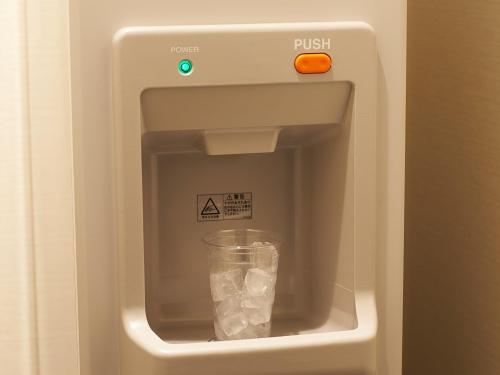 Ice Machine (1st Floor)

Feel free to use it when you would like a nicely chilled drink.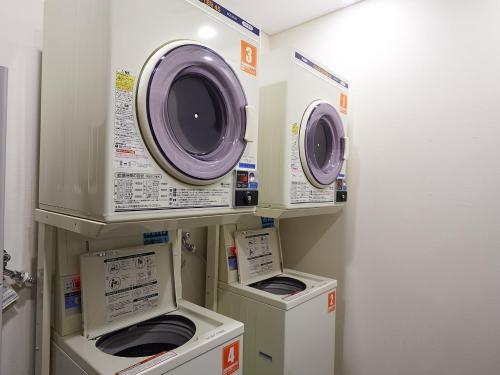 Coin-operated Laundry (1st Floor)

A coin-operated washer/dryer is available; please use it to make your stay more comfortable, whether it is long or brief.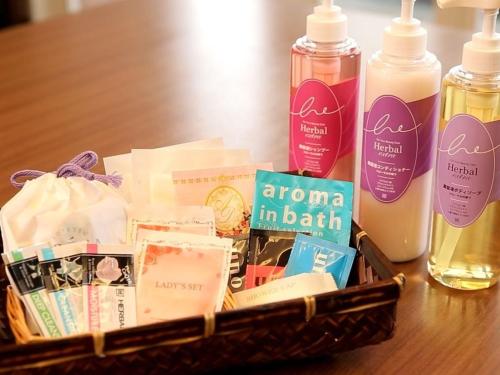 Amenities for Ladies

The left items are provided to all female guests.
Contents: Cleansing oil, face-washing foam, skin lotion, milky lotion (1 each)Hair bands, cotton pad, cotton swabs (1 set of each)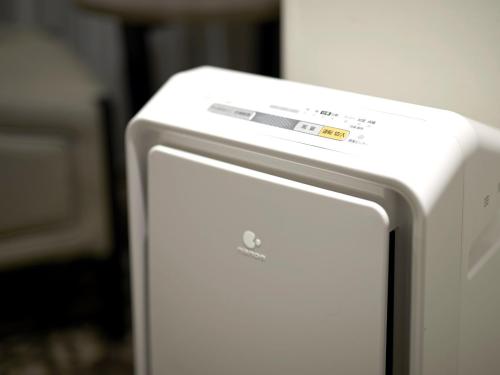 Air Cleaner with the Humidification System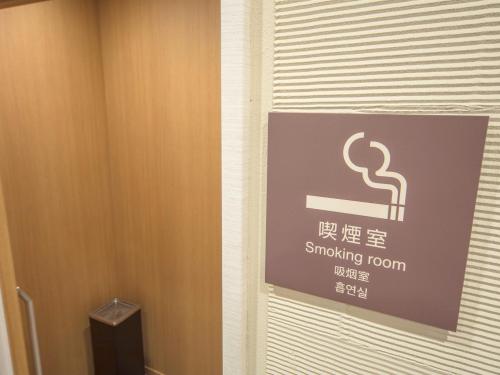 Smoking Space